"Stacks" success.
Congratulations to the "Stacks" who were successful in the recent Munster Final against The Nire from Co Waterford. The success marks the end of a long wait, thirty six years since the last Munster Final victory. Well done to all involved. Roll on Valentine's Day!!!
Austin Stacks Mass for deceased members
On Saturday November 22nd, the Austin Stacks Club gathered at the vigil Mass to remember and pray for deceased club and family members.
As well as remembering the dead, there was also an atmosphere of thanksgiving as the Bishop Moynihan Cup was brought to the altar during the Mass.
The recent celebrations were joyful and emotional as we remembered former players and family members who would have been very proud to witness the recent run of success.

The Transition Year pupils from CBS, Gael Colaiste, Mercy Mounthawk and Presentation Schools gathered in the Ballyroe Hotel for a day hosted by the parishes of Our Lady & St Brendan's, St Johns and The Spa on Tuesday November 18th. The theme for the day was "Hope". Guest speakers included Sr Concilio and four young people who are in recovery from various addictions; Fionnbar Walsh spoke about the message of Donal Walsh and Ger Hanley, a soccer player in Galway spoke about his faith and his life as a young person. The day was organised by the our Parish Pastoral Council as well as some members from St John's Parish.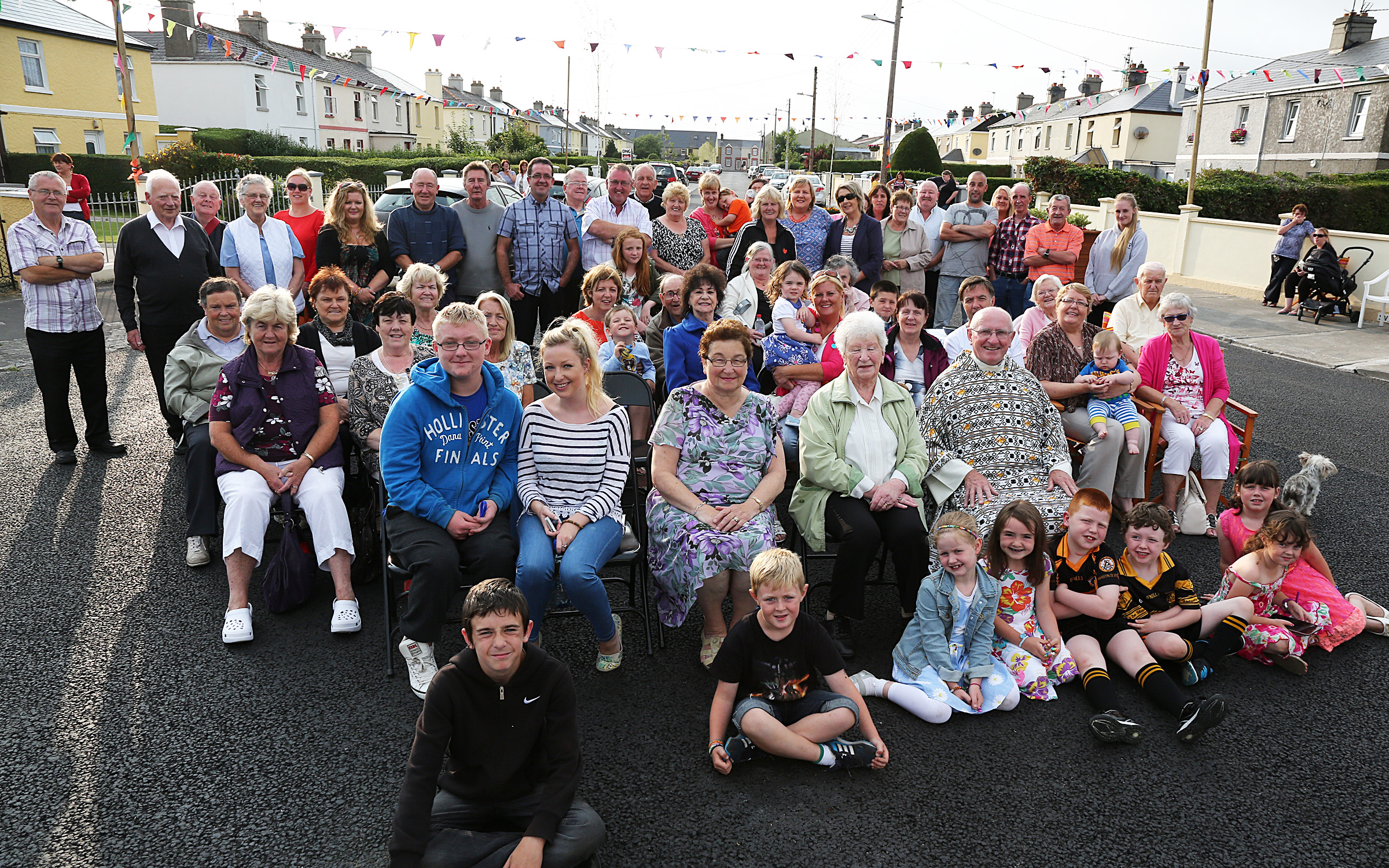 Photo: Casements Avenue Mass (c) Seán Cleary.
Masses were held in various locations in the Parish throughout the year. Many thanks to those who organised the masses as well as those who attended and made them such wonderful occasions.
A special thanks to Seán Cleary who photographed many of the masses and these photops can be seen in the photogallery.
County Champions!!
Best of luck in the Munster Championship Semi Final in a couple of weeks.