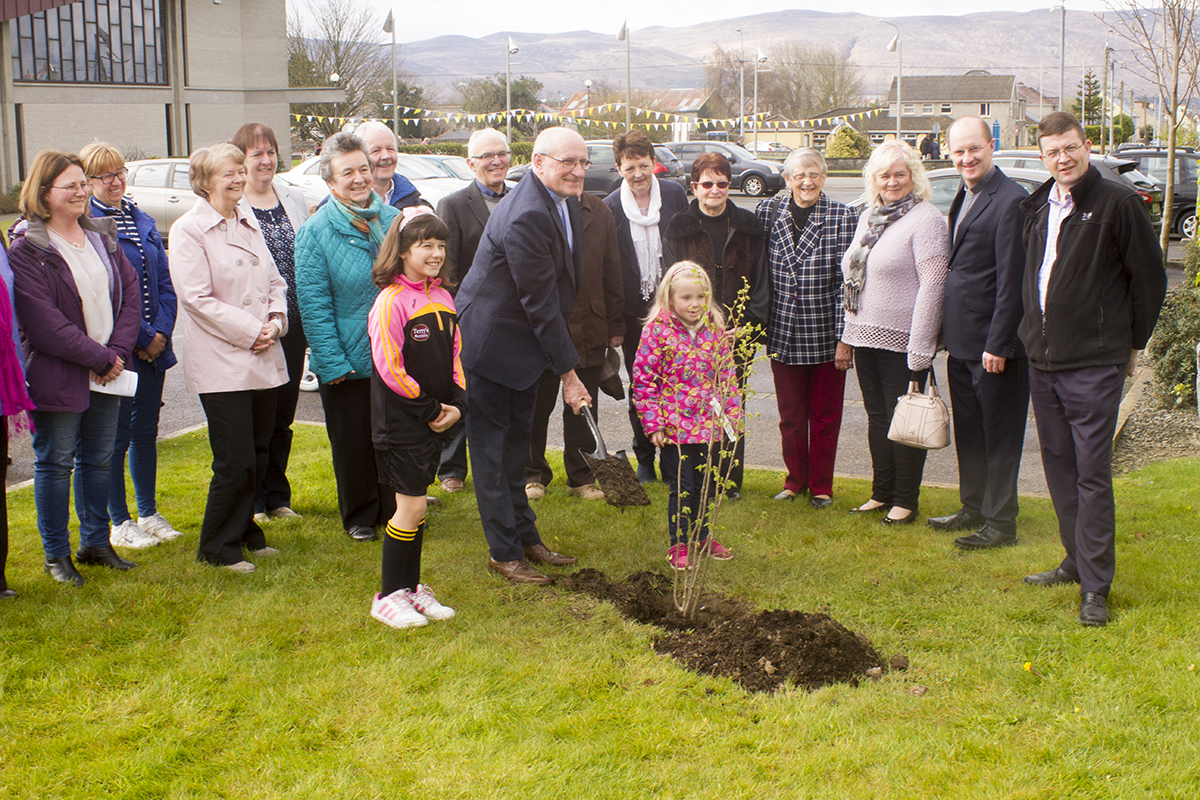 Fr. Patsy planting a hazel tree after the 10am Mass on Sunday, April 17th to mark the beginning of Earth Week 2016.
EARTH WEEK from April 17th to 23rd is an initiative of the Diocese of Kerry Justice, Peace and Integrity of Creation Committee [JPIC]. The committee raises awareness of Catholic Social Teaching by encouraging action, by providing resources and building networks with other groups. This year, in response to Pope Francis' letter on the environment, Laudato Si - one of the cares Francis asks us to respond to is the loss of biodiversity and this is our chosen theme for Earth Week 2016. A limited number of leaflets on how each individual can respond to the challenge is available at the doors of the Church and it can also be downloaded from www.dioceseofkerry.ie
The recent appeal by Seán O'Mahony who has decided to volunteer for a year with a Catholic Youth Outreach program known as NET Ministries amounted to €980. Many thanks
Tickets for our annual Silver Circle (Parish Draw) are currently on sale. Tickets can be purchased from the Parish Office & from the Sacristy. The Fundraising Committee are presently selling tickets in your area. Tickets are also available for sale at the Church doors after all Masses this Sunday. Your support is appreciated.
Last week we invited you to write on a card at the Sacred Space words that come to mind when you think of Mercy. These are a sample of the words that were written - goodwill, kindness, healing, understanding, forgiveness, hope, compassion, love, openhearted, grace, tolerance, gentleness, blessings, welcome, thanksgiving for others, feeling loved by God and sharing. This week we invite you to write in the notebook a short story of mercy, i.e. when you have experienced mercy.