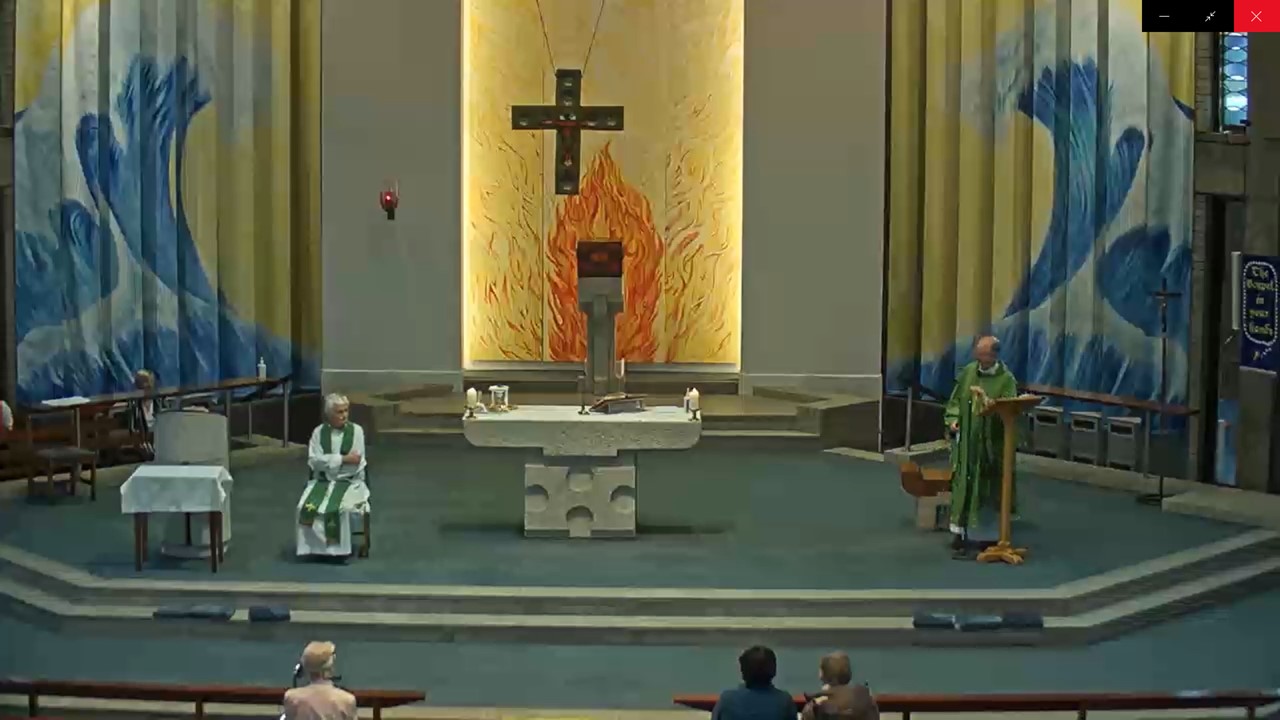 During the month of August, the Parish Pastoral Council invited parishioners to contribute to a gift for Fr Niall. He was invited back for a presentation at the end of the 12.30pm Mass on Sunday Sept 13th. Many thanks to all who contributed so generously to the parish gift.
The Missionary who came to the Rock
Bishop Ray came last June, on a visit,
Poor Niall, he got a big shock.
'cause a move was in hand,
a successor was planned.
So sad to be leaving the Rock.
He spent 14 years in Kenya,
There, he was tending God's flock.
But Kerry, he reckoned,
As the Lord had him beckoned.
In 2017, he arrived on the Rock.
He wandered around in his sandals,
No toes, just a view of his sock.
Since in Africa he wore,
Bare feet on the floor.
But we don't have such heat on the Rock.
He puts on odd wager on horses.
Well versed on their breeders and stock.
Paddy Power was unsure,
Of this guy looking mature,
Who cleaned him out, once he came to the Rock.
He loves to play golf on his day-off,
On fairways in Kerry, not Cork.
With a swing and a smile,
The ball goes a mile,
No hope of that game on the Rock!
He's proud of his hair and his moustache,
Plenty follicles and many a hair-lock.
Sure his hair was like thatch,
even plaiting his moustache.
While cocooning up here on the Rock.
He's chaplain now to David Clifford,
The latest kid on the block.
But we've heroes galore,
Outside our front door.
The Street of Champions up here on the Rock!
Our congregations come from all over,
From Fenit to Tursillagh.
His stories were many,
Insightful or funny.
As he nurtured us here on the Rock.
His gentle manner won us over,
Sincere and never to mock.
He ministered to us,
Without stress or without fuss.
We're so grateful up here on the Rock.
Best wishes to you Niall in Fossa,
In the shadows of Aghadoe and of Torc.
They're blessed to have you,
May God bless all that you do.
All praying for you here on the Rock.
(By Fr Padraig Walsh)
September 2020